Orrion Farms is PROUD to announce the great Success achieved in Las Vegas!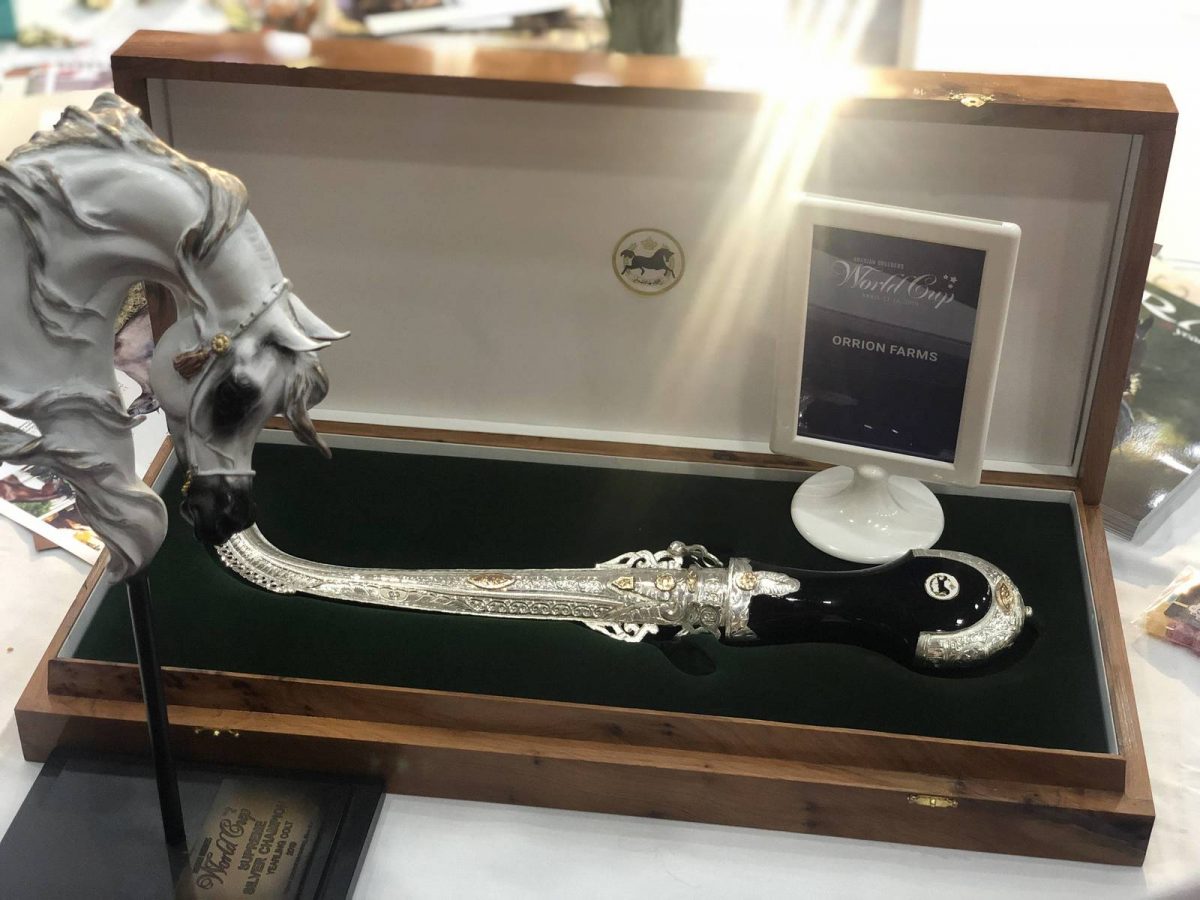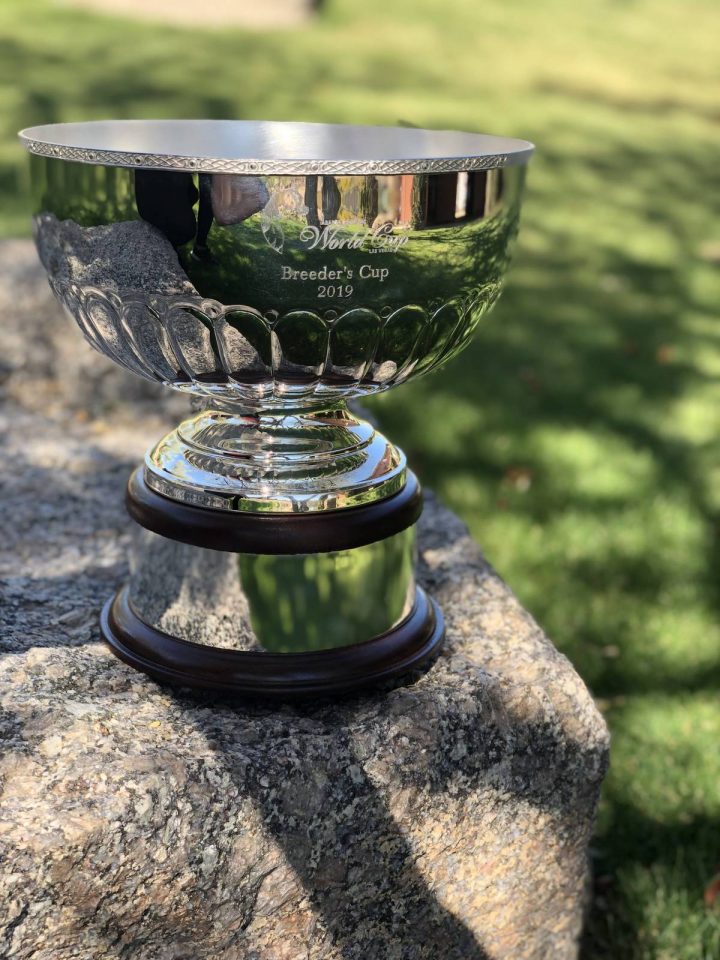 2019 Arabian Breeders Cup Winners
The Arabian Breeders Cup Perpetual Trophy is awarded annually to the breeder who achieves the greatest success with horses shown.  All horses competing in the show will earn points for success in both qualifying classes and championships.  The original breeder (defined as that breeder listed as such on the original registration papers in the stud book of origin) that accumulates the greatest number of points with multiple horses attributed to one breeding program in each annual event will be awarded the Arabian Breeders Cup.
"The team at Orrion Farms was truly honored to receive our first Arabian Breeders Cup.  Having five of our 16 yearlings from our 2018 foal crop compete at the Vegas show was exhilarating and sharing the success with our team (and new horse owners) was a great source of pride.  We are thankful to be a part of the Arabian Horse industry and are excited to share the results of our breeding program with the rest of the world." -Steve Poore
---
OFW Renegade
(FA El Rasheem x RHR Lovely by DA Valentino)
Arabian Breeders World Cup SILVER Supreme Champion Yearling Colt
Presented by Mr. David Boggs of Midwest Training Center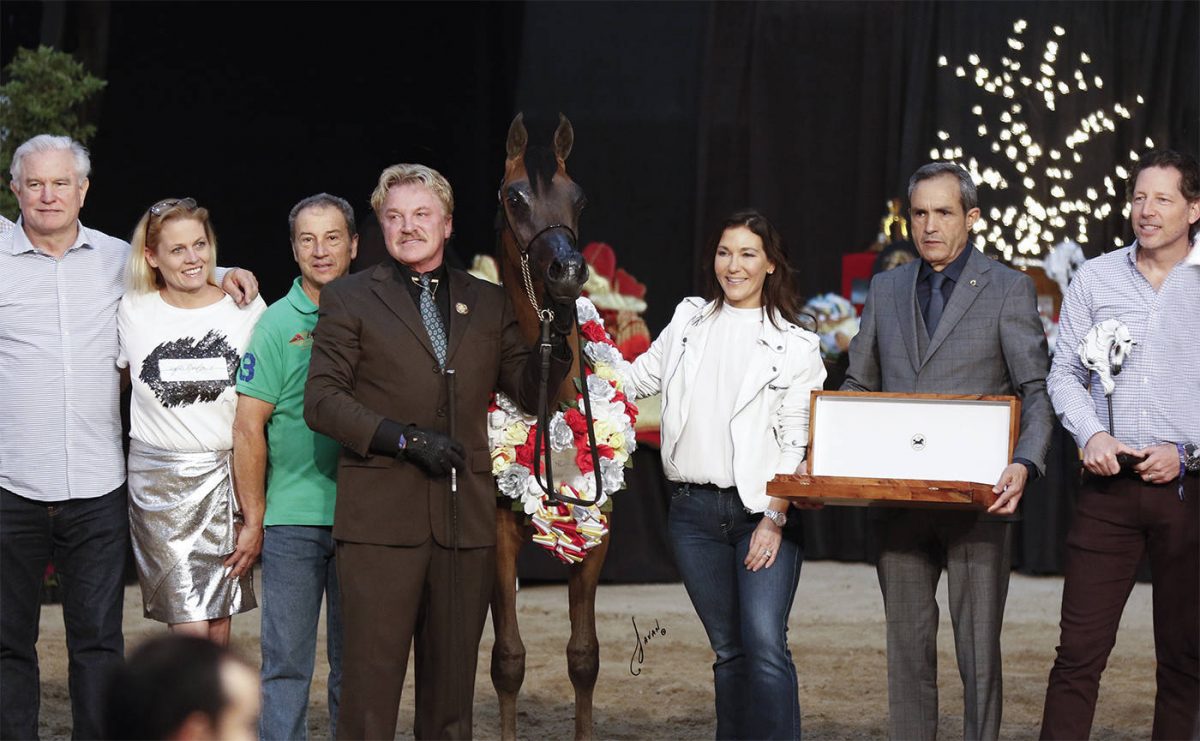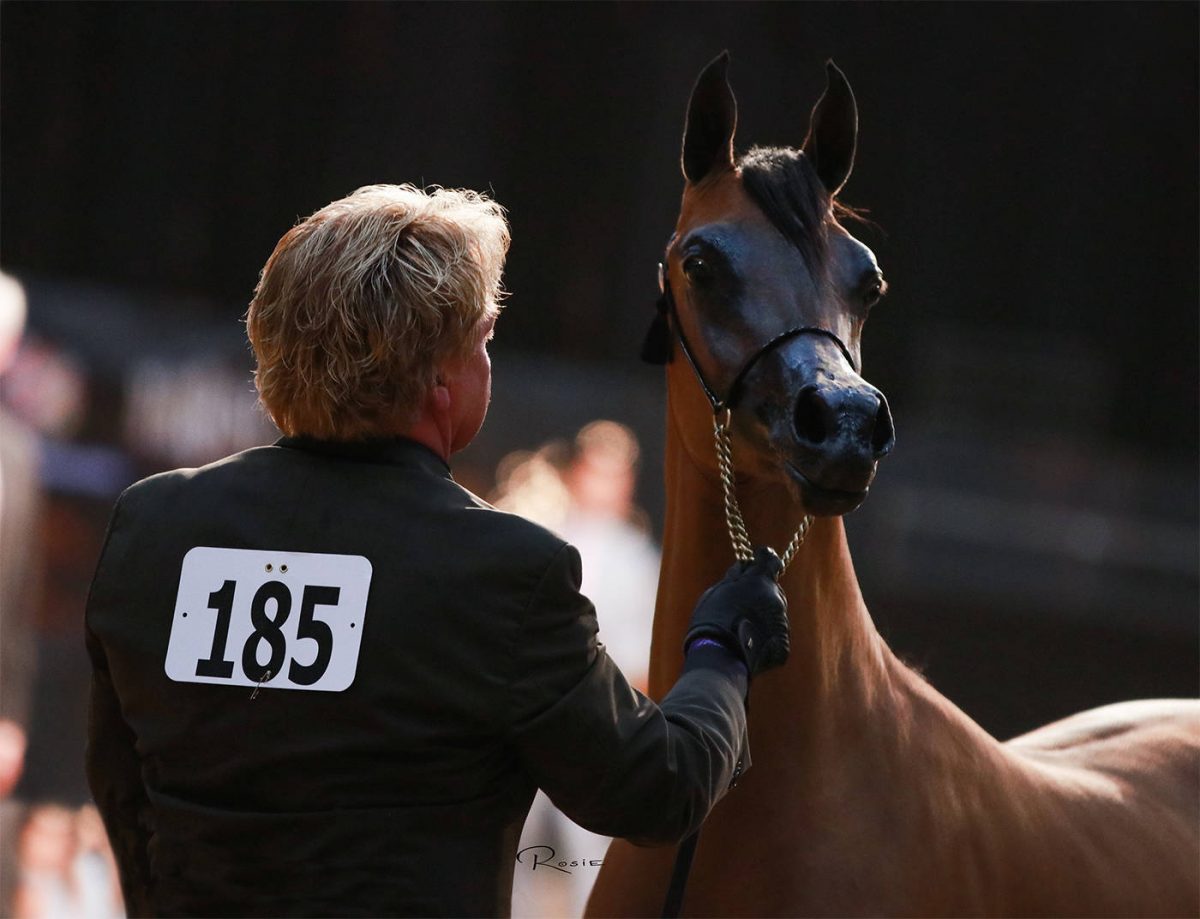 OFW Vaquero
(Kanz Albidayer x RHR Lovely by DA Valentino)
Arabian Breeders World Cup Class Winner & Top Five Supreme Yearling Colt
Presented by Mr. Andrew Sellman of Sahara Scottsdale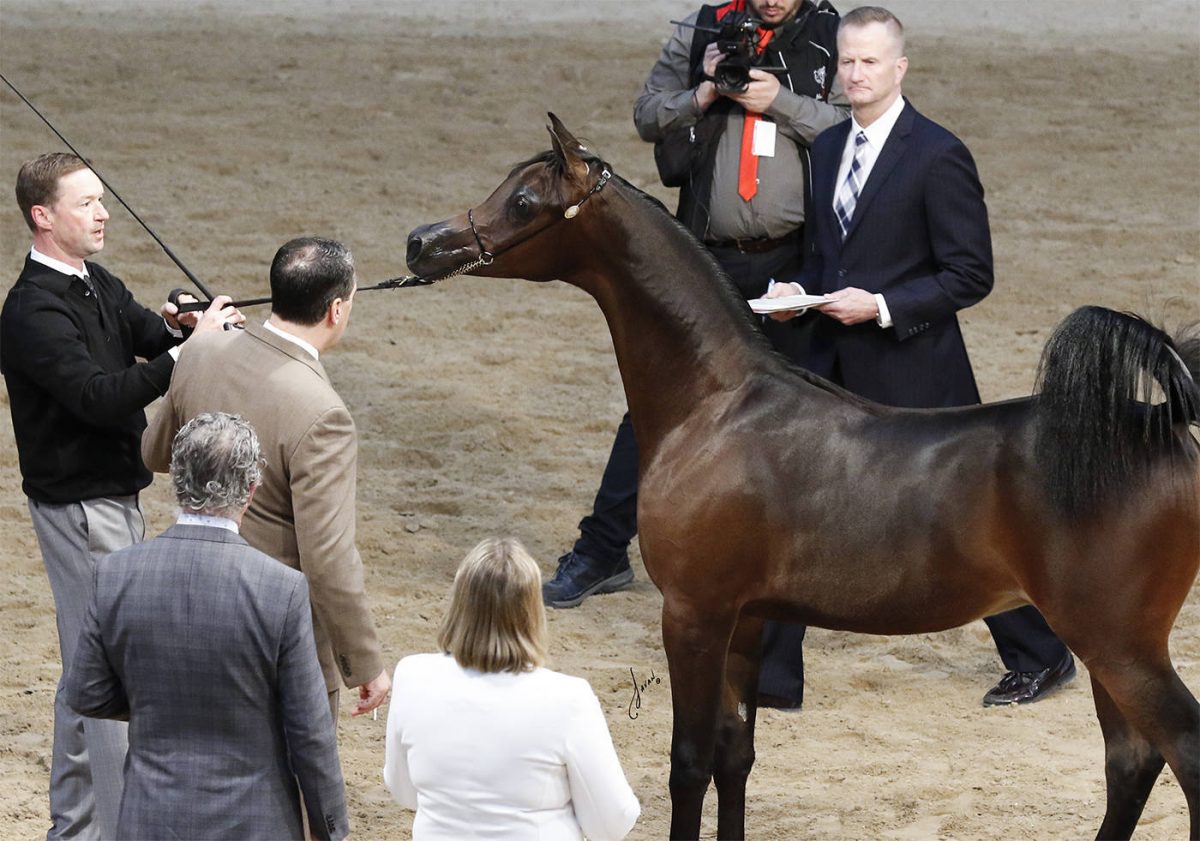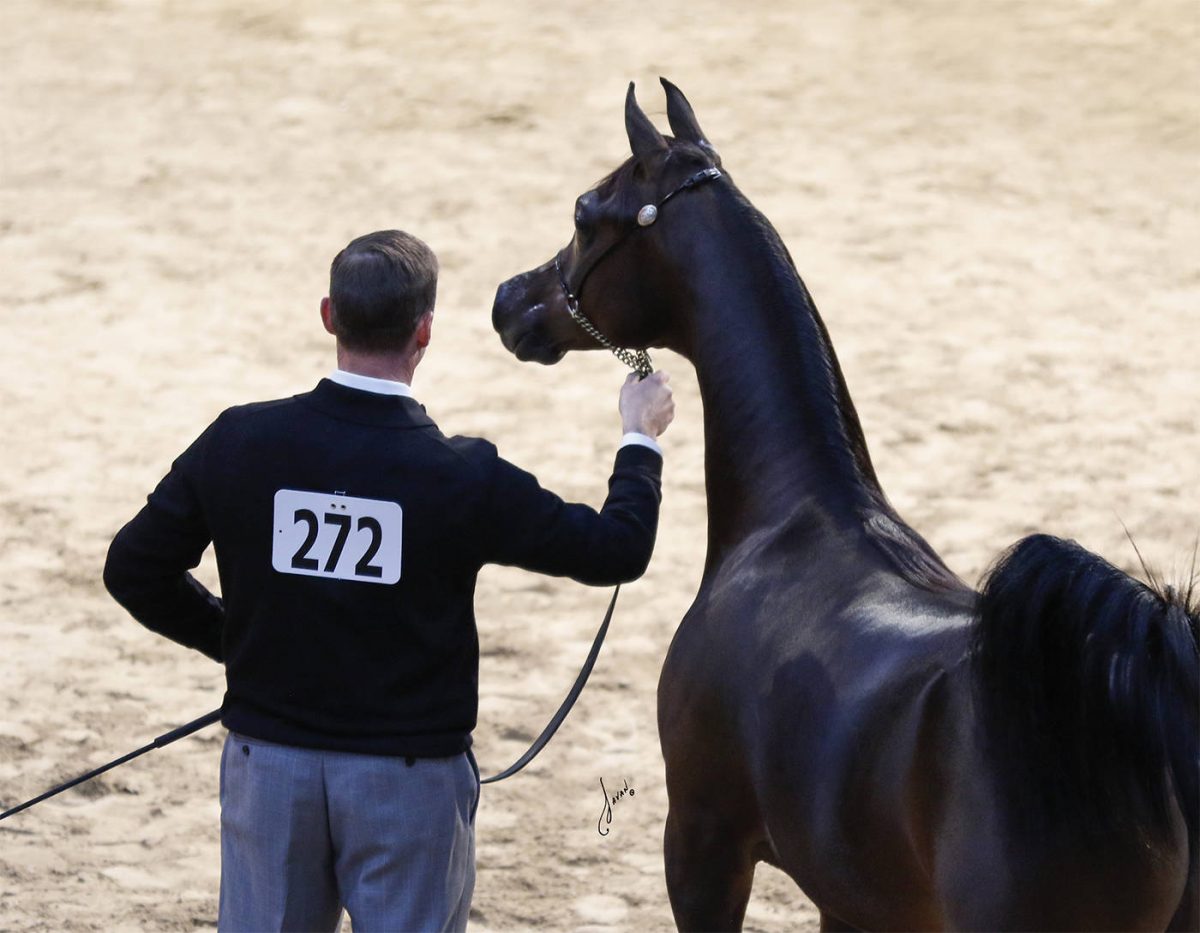 OFW Most Exquisite
(Excalibur EA x AR Most Irresistible)
IntArah Bronze Champion Filly
Presented by Mr. Ted Carson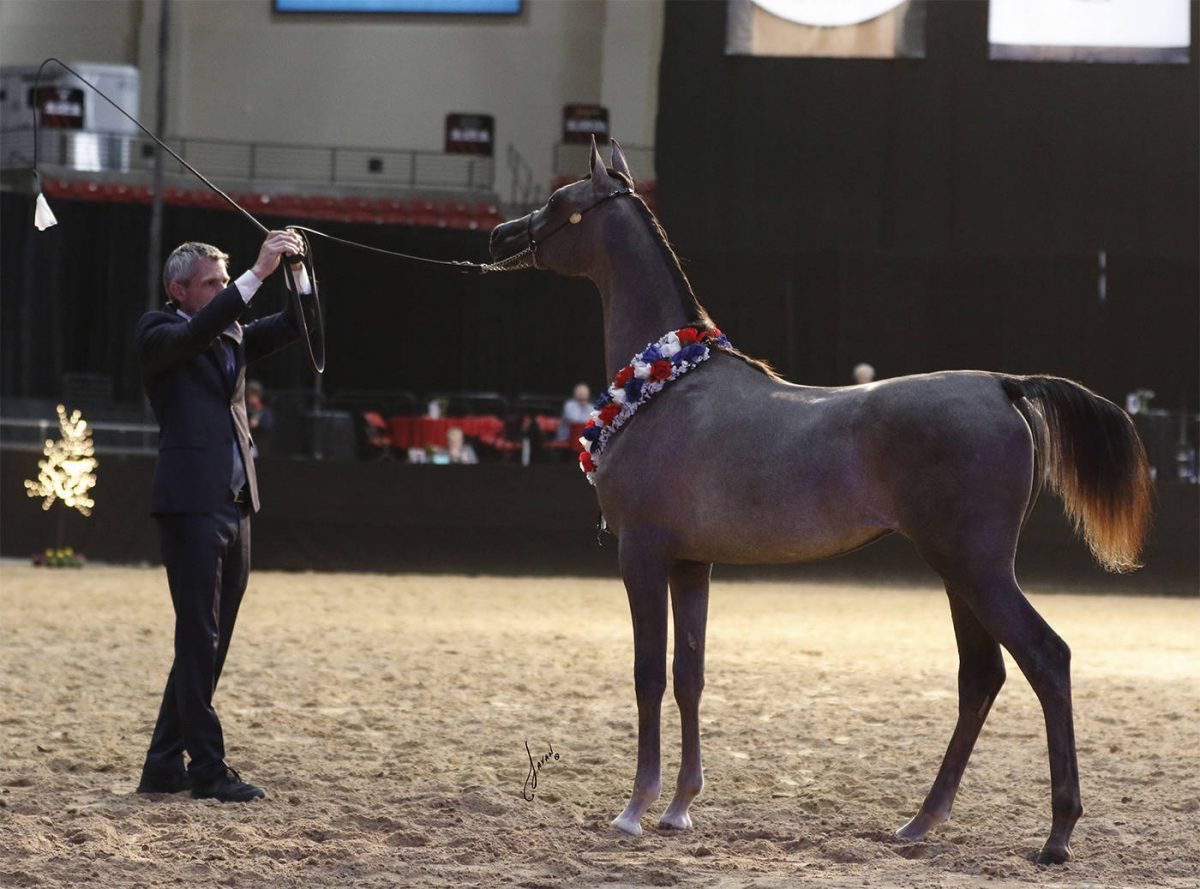 OFW Princess Jasmine
(Kanz Albidayer x SW Jasmine by Magnum Psyche)
Arabian Breeders World Cup Yearling Fillies Class Winner & Supreme Top Ten Yearling Filly
Presented by Mr. Andrew Sellman & Tom Oben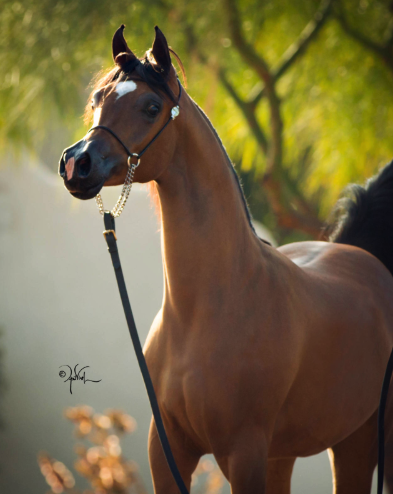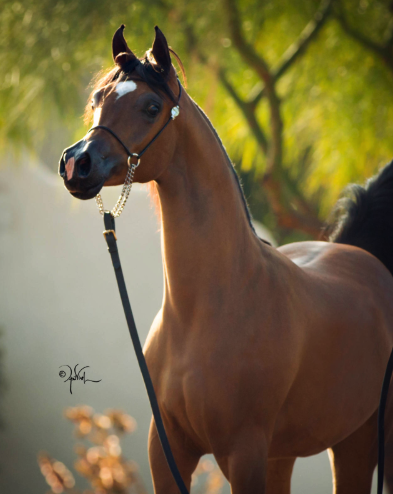 OFW Jewel Of Marwan
(Marwan Al Shaqab x OFW Jewelee)
Arabian Breeders World Cup Supreme SILVER Yearling Filly
Presented by Mr Rodolfo Guzzo
Owned by Robin Andrews & Sylvain Allard